The company has developed an Integrated Management System, through which it manages to monitor and verify the quality of the Product, the Environment and the Safety. Irpinia Zinc Srl is certified according to the following standards:
UNI EN ISO 9001:2008
UNI EN ISO 14001:2004
BS OHSAS 18001:2007
EMAS Registration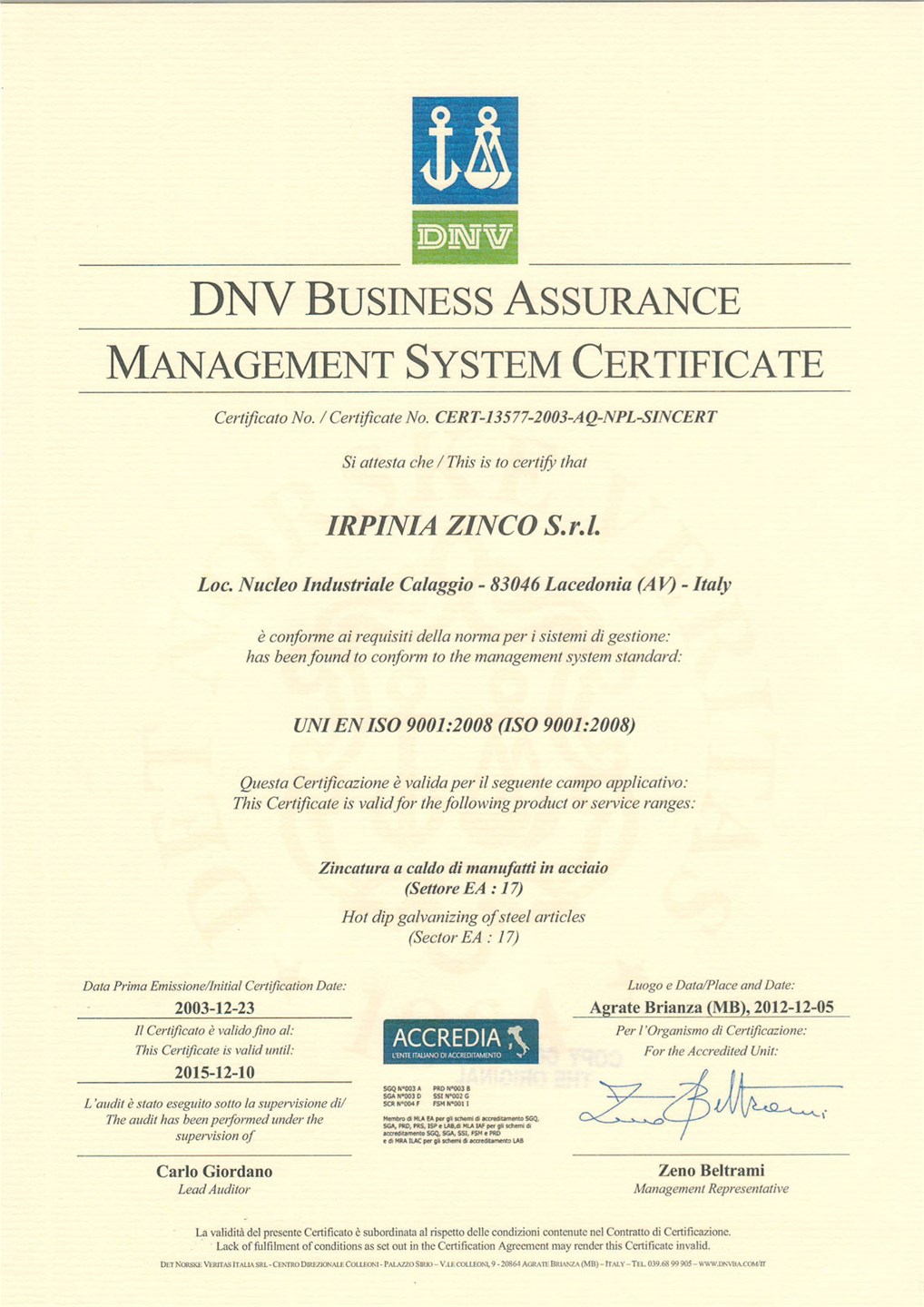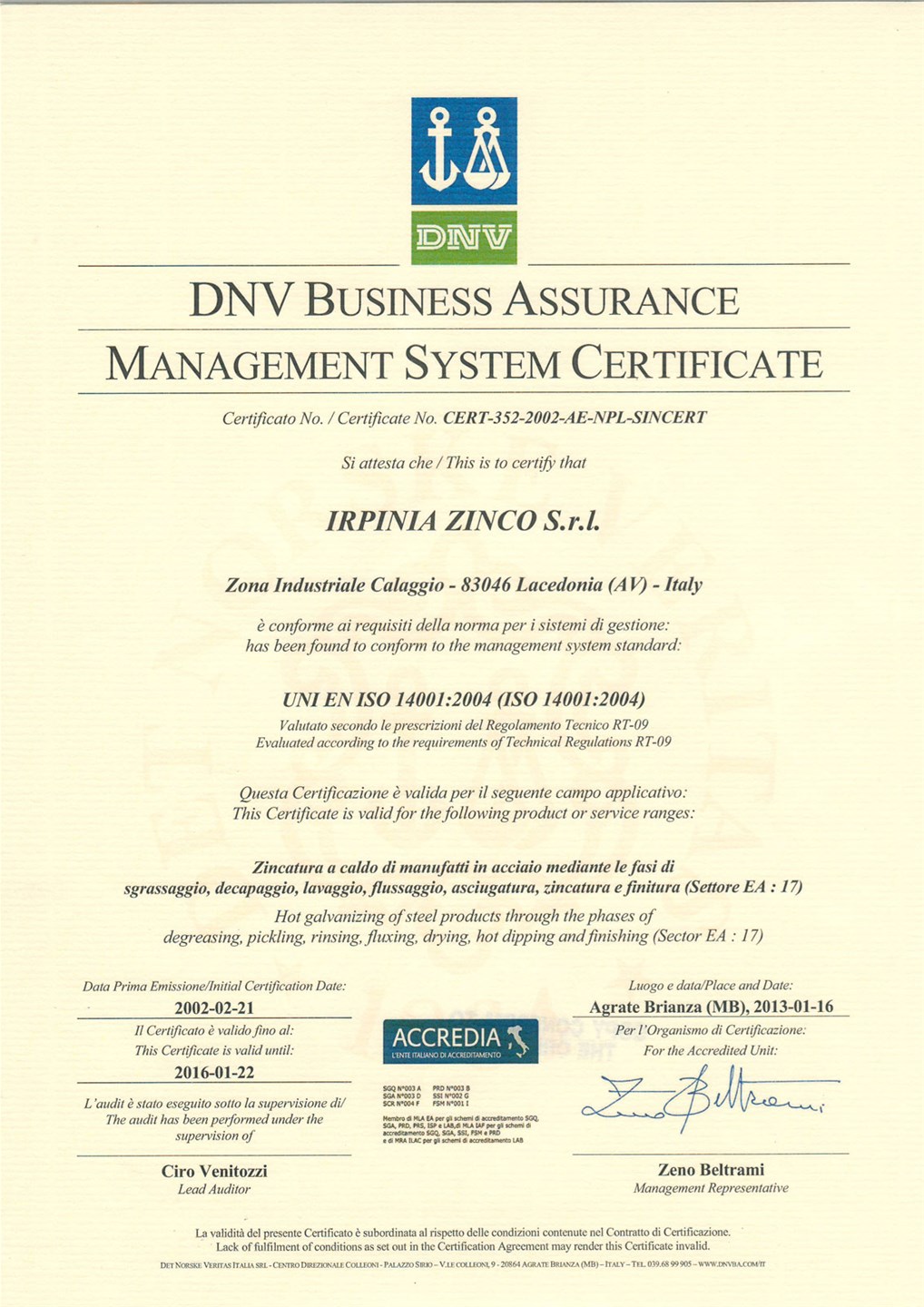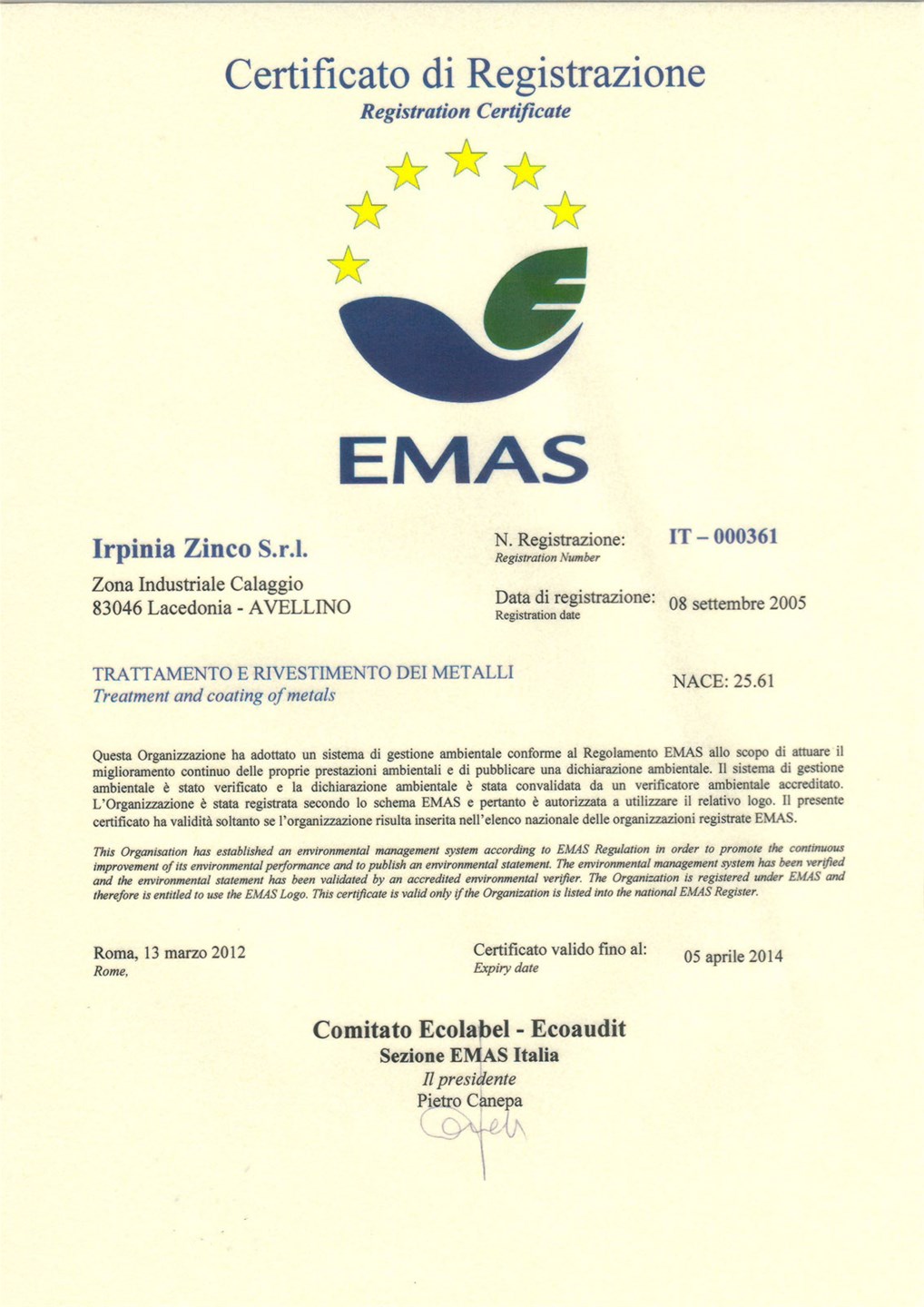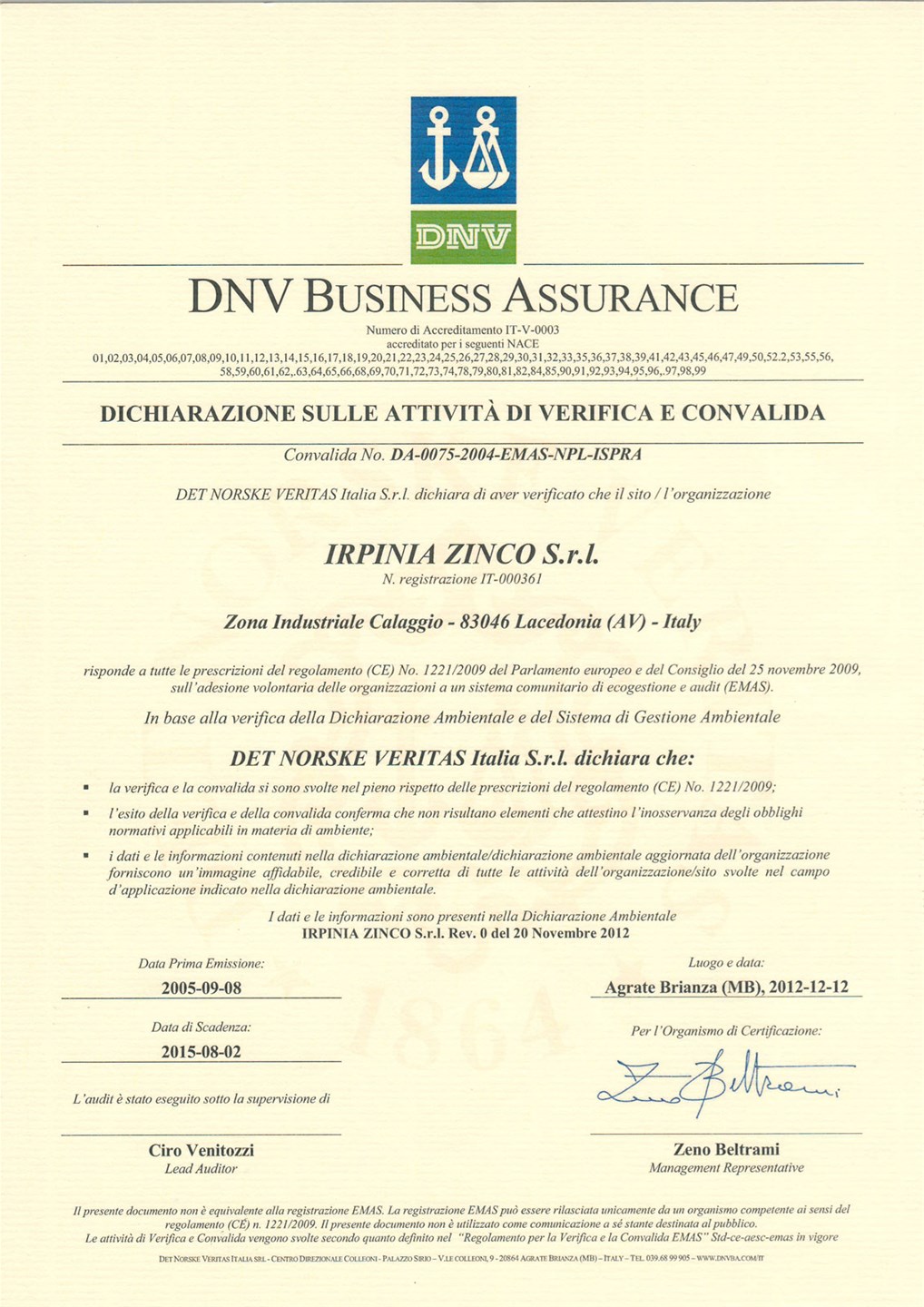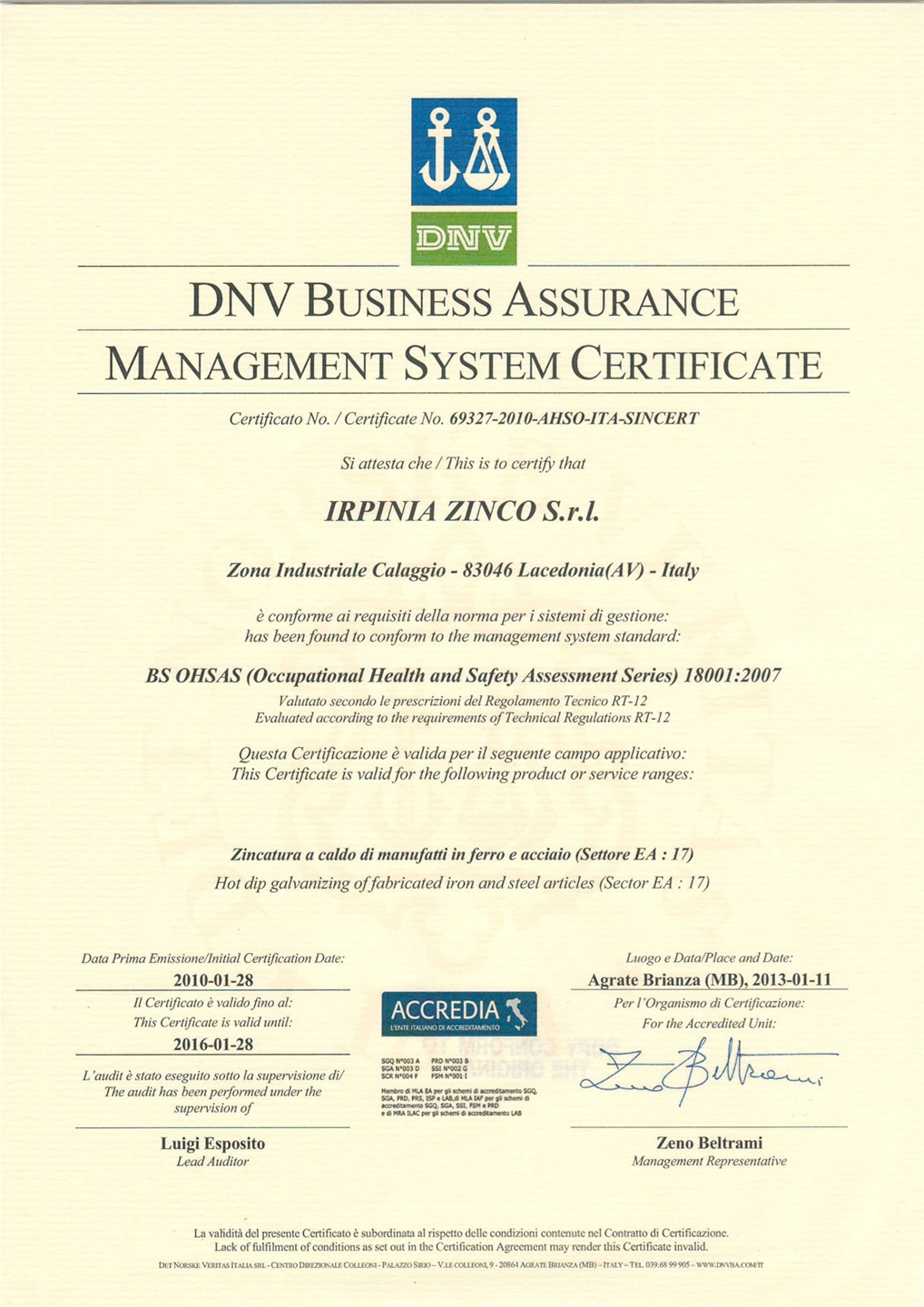 On 6 February 2017 Irpinia Zinco Srl obtained the Cribis Prime Company, a recognition of maximum commercial reliability based on the CRI BIS D & B Rating, a dynamic indicator constantly updated on the reliability of the company.
The efforts aimed to high Safety levels allow the Company to achieve a SPECIAL MENTION within the Contest "Enterprise Security", organized by Confindustria, INAIL, ACCREDIA and APQI on the 24th April 2012.